Drew Barrymore Quotes
Actress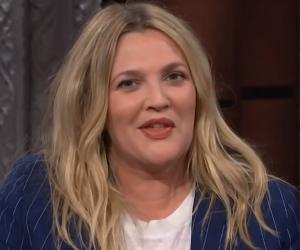 Birth Place
Culver City, California, United States
Father
John Drew Barrymore
Spouse
Jeremy Thomas, Tom Green, Will Kopelman (m. 2012)
Her phenomenal acting capabilities have catapulted Drew to the status in the Hollywood industry. Her movies such as 'Poison Ivy', 'Mad Love' and 'Boys on the Side' have achieved tremendous success and are also well-known for the sex scenes featuring this actress.
In 2015, this exceptionally talented actress claimed that the turning point in her career was her 1995 interview with the famous talk show host David Letterman on 'The Late Show'. Many of her celluloid works were analyzed during this long chat. After her chat with David Letterman concluded, Barrymore watched the whole show with her friends. Barrymore recalled that after watching this episode of hers, she realized that the interview actually marked an end of an era, in terms of her career. Drew said, "And so I started my journey into no sex scenes in movies, modesty clauses in my contracts, and a total lack of nudity in any public forum from there on out."
Hence the actress apparently considers this interview to be a blessing in disguise. This blonde beauty, who has worked in dozens of films over three decades, faced the camera for the first time when she was all of 11 months. Starting from that tender age till date, this outstanding actress has achieved several professional milestones and has taken the entire Hollywood industry by storm. The 'Elle Women in Hollywood Awards' and 'GLAAD Media Awards' are a few examples of Barrymore's accomplishments.