Baltasar Gracian Quotes
Prose writer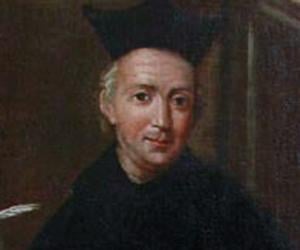 Don't take the wrong side of an argument just because your opponent has taken the right side.

Friendship multiplies the good of life and divides the evil.

Many have had their greatness made for them by their enemies.

Always leave something to wish for; otherwise you will be miserable from your very happiness.

Even knowledge has to be in the fashion, and where it is not, it is wise to affect ignorance.

A bad manner spoils everything, even reason and justice; a good one supplies everything, gilds a No, sweetens a truth, and adds a touch of beauty to old age itself.

Attempt easy tasks as if they were difficult, and difficult as if they were easy; in the one case that confidence may not fall asleep, in the other that it may not be dismayed.

A beautiful woman should break her mirror early.

Advice is sometimes transmitted more successfully through a joke than grave teaching.

A wise man gets more use from his enemies than a fool from his friends.

He that communicates his secret to another makes himself that other's slave.

To be at ease is better than to be at business. Nothing really belongs to us but time, which even he has who has nothing else.

When desire dies, fear is born.

Great ability develops and reveals itself increasingly with every new assignment.

Nature scarcely ever gives us the very best; for that we must have recourse to art.