Toni Morrison Quotes
Novelist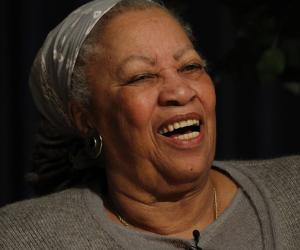 Death Place
New York City
Education
Howard University, Cornell University
Toni Morrison, known for her novel, 'The Bluest Eye', which is about a black girl, who was made to feel so unattractive that all she wanted at her tender age was to be the owner of beautiful blue eyes. The book is set at a time when black wasn't beautiful. However, Morrison never harbored such inferiority complex and the book was more based on the desire of her classmate, who was then just 12-years-old. For Toni, who was born Chloe Wofford, the thought seemed 'grotesquely self-loathing'. Since childhood, Morrison's parents had taught her to respect herself for who she was. She lived in a neighborhood where, irrespective of color, all residents were poor and went to the same educational institution.
The matchless writer says that her attitude can be attributed partly to her mother—the kind of woman "who tore eviction notices off the door." On one occasion, when the family was surviving on relief, they received a bag of food that had insects inside. That very day, Morrison's mother wrote to Franklin Roosevelt complaining about the incident, and the President sent the woman responsible for it, to their house.
The novelist also admires her father who taught her to stand up for herself when someone else humiliated her. One such day, when Toni had landed herself a job as a house maid, she came home in tears after being shouted at by her employer. While her mother asked her to leave the job, her father simply said, "Go to work, get your money and come home. You don't live there." That taught this strong-willed writer a lesson that remained ingrained forever.