John Ruskin Quotes
Art Critic and Painter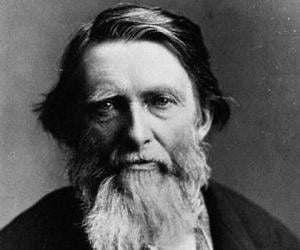 Death Place
Brantwood, Coniston, England
Mother
Margaret Cox, née Cock
Spouse
Euphemia Chalmers Gray
Education
University of Oxford, King's College London, Christ Church, Oxford
John Ruskin's marriage to Euphemia Gray was and will probably always remain a subject of intense speculation. So much so that Hollywood acror Emma Thompson wrote the screenplay for a film titled 'Effie', starring Dakota Fanning in the lead role.
In 1848, Ruskin, who was then a young 29-year-old man, got married to a girl who was ten years his junior. By that time, Ruskin was already a famed art critic, with the book 'Modern Painters' to his name. The couple tried to make the marriage work for six long years, before Effie fell in love with her husband's apprentice, painter John Everett Millais. Effie eventually annulled the marriage and got wedded to Millais in 1855.
Though the fact about their tumultuous and unhappy marriage is known, what is interesting to note is the reason for Ruskin's aversion towards his wife. The critic himself said, "It may be thought strange that I could abstain from a woman who to most people was so attractive. But though her face was beautiful, her person was not formed to excite passion. On the contrary, there were certain circumstances in her person which completely checked it." Many have wondered what those "certain circumstances" could be. While some say it was the fact that the young woman was under-educated, others contemplate that Ruskin hated children, and that is why their marriage was never consummated. In Effie's words, Ruskin "had imagined women were quite different to what he saw I was, and that the reason he did not make me his Wife was because he was disgusted with my person the first evening." From what Effie said, the most absurd conclusion that people have arrived at is the fact that Ruskin was obsessed with the smoothness of nude classical figurines, and the real genital qualities that Effie had, repulsed him from the very first night.