Elbert Hubbard Quotes
Journalist, Philosopher, Publisher, Writer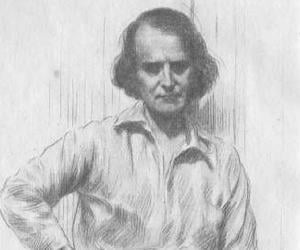 Death Place
RMS Lusitania
Mother
Juliana Frances Read
Spouse
Bertha Crawford Hubbard
Education
Harvard University
Elbert Hubbard married young, but after a few years of marriage, he met a woman named Alice and fell in love with her. This extramarital relationship led to the end of his marriage with his first wife. Alice (who the famous American writer considered his soul mate) and Elbert got wedded and had a daughter together, eventually. Together the writer couple pioneered the Roycroft movement until the World War I began.
Once the decisive war started, Elbert and Alice decided to go to Europe and report on the conflict. The duo also hoped that they could make a difference and encourage the warring nations to come to a peace agreement. To attempt this brave initiative, the Hubbards boarded the ship, Lusitania, which would take them to England, despite the warning announcements made by the Germans.
The ship was doomed needless to say and was bombed by a German submarine on May 7, 1915. The ship sank, but one of the survivors, named Ernest Cooper narrated a significant incident in a letter written to Bert, the author's son. He said he saw the loving couple standing at the deck arm in arm, unruffled, at the crucial moment when the ship was drowning fast and lifeboats were far and few in between. While scurrying for safety Cooper asked Hubbard what he planned to do. Elbert shook his head while Alice said, "There does not seem anything to do". Almost immediately the two lovebirds went into a room and shut the door, taking the decision to sacrifice their lives together, rather than drifting apart in the water.