Bill Bryson Quotes
Writer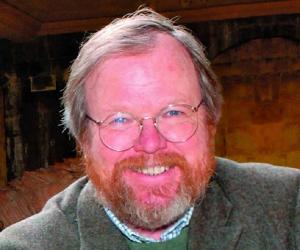 Birth Place
Des Moines, Iowa, United States
Father
William Eugene Bryson, Sr.
Education
Drake University
The multi-faceted writer Bill Bryson is renowned for his unique style of writing and his ability to entice readers with his 'easy to read' approach. And though his books have a moral stand, it is seamlessly laced with humor, thus his works are both entertaining and engaging. But did you know that Bryson was a University dropout? Learn a few more such unknown facts about this master of humor.
1. His writings are inspired by his own experiences. In the book 'Neither Here Nor There: Travels In Europe' he chronicles the trip he undertook with his friends to the continent. Several lines of 'The Life and Times of the Thunderbolt Kid', speaks of the nostalgic times of his growing up years in America.
2. In the book 'Thunderbolt Kid', Bryson admits to have used the real names of his family members and a childhood friend, who now happens to be his literary agent.
3. Though Bryson was born in America, he stayed in the UK for most of his adult life. He returned to America for a short while and soon returned to England. When questioned about why he never took the citizenship in the country which had become his new home, Bill replied that he was "too cowardly" to take the test.
4. The eminent writer was applauded by the Mayor of Des Moines (a place which is the world of his book 'Thunderbolt Kid') and Bryson was given a key to the city. However, he later confessed that the memento snapped into two pieces, while he was onboard a flight.
5. As a kid he loved to collect movie posters, comics and baseball cards. His favorite collectible was the 'Sacred Jersey of Zap', which he even mentions in the book. During one housecleaning endeavor, after the Thunderbolt Kid grew up his parents threw out his prized possessions including the Sacred Jersey.