Quentin Crisp Quotes
English Writer & Gay Icon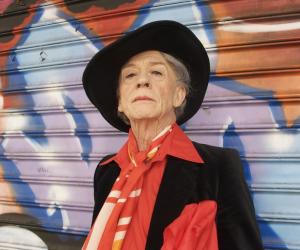 Birth Place
Sutton, Surrey, UK
Death Place
Chorlton-cum-Hardy, Manchester, England, UK
Father
Spencer Charles Pratt
Mother
Frances Marion Pratt
Education
Denstone CollegeKing's College London
English writer, Quentin Crisp, the "the great gay icon of the western world" found more prominence in New York than in his own nation. This colorful personality had his own views of what he thought of the dissimilarities between the Americans and the English. Though recorded anecdotes of his life were far and few in between, this raconteur had several interesting stories to tell about his own experiences.
One day, he met an Englishman who said, "You're the one who lives here permanently now aren't you?" Crisp replied, "Yes." When asked why, the brilliant writer said, "Because everywhere I go everybody talks to me". And the Englishman exclaimed, "I can't think of anything worse".
According to Crisp, the entire world thinks that Americans are optimistic almost to the point of being childlike, but he says, "but I think it's a better thing to be". He believes, "In America, whatever you do, everyone is for it. You say to your friends here I'm getting up a cabaret act. They say, 'What will you sing, what will you wear, where are you going to do it, can I accompany you?' In England, if you tell your friends you're getting up a cabaret act, one of them would say, 'For God's sake, don't make a fool of yourself'.
Thus, Crisp believes that he's always been an American at heart despite being English by nationality; right from the time he accompanied his mother to watch Hollywood movies.