Helen Rowland Quotes
Journalist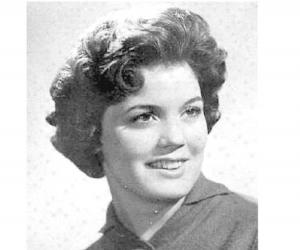 Birth Place
Washington, D.C., United States

A man never knows how to say goodbye; a woman never knows when to say it.

A bride at her second marriage does not wear a veil. She wants to see what she is getting.

Between lovers, a little confession is a dangerous thing.

A bachelor never quite gets over the idea that he is a thing of beauty and a boy forever.

A husband is what is left of a lover, after the nerve has been extracted.

A man can become so accustomed to the thought of his own faults that he will begin to cherish them as charming little personal characteristics.

A man is like a cat; chase him and he will run - sit still and ignore him and he'll come purring at your feet.

A Bachelor of Arts is one who makes love to a lot of women, and yet has the art to remain a bachelor.

A man snatches the first kiss, pleads for the second, demands the third, takes the fourth, accepts the fifth - and endures all the rest.

A fool and her money are soon courted.

After a few years of marriage a man can look right at a woman without seeing her and a woman can see right through a man without looking at him.

Falling in love consists merely in uncorking the imagination and bottling the common sense.

A man's desire for a son is usually nothing but the wish to duplicate himself in order that such a remarkable pattern may not be lost to the world.

Before marriage, a man declares that he would lay down his life to serve you; after marriage, he won't even lay down his newspaper to talk to you.

Why does a man take it for granted that a girl who flirts with him wants him to kiss her--when, nine times out of ten, she only wants him to want to kiss her?

A woman's flattery may inflate a man's head a little; but her criticism goes straight to his heart, and contracts it so that it can never again hold quite as much love for her.

A wise woman puts a grain of sugar into everything she says to a man, and takes a grain of salt with everything he says to her.

And verily, a woman need know but one man well, in order to understand all men; whereas a man may know all women and understand not one of them.

Flirting is the act of making a man feel pleased with himself.

A man's heart may have a secret sanctuary where only one woman may enter, but it is full of little anterooms which are seldom vacant.