George Foreman Quotes
Professional Boxer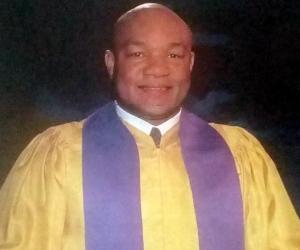 Birth Place
Marshall, Texas, United States
Spouse
Mary Joan Martelly (m. 1985), Adrienne Calhoun, Andrea Skeete, Cynthia Lewis, Sharon Goodson
Education
Wheatley High School
Do you know George Foreman as a boxer or as a grill salesman? There are millions of people out there, who know of this man as the diligent entrepreneur who was highly successful in promoting the George Foreman Grill (the inventor was someone else though). However, Foreman was also a formidable pugilist who fought 81 matches in his career and ended up winning 76 of those. Even more admirable is the fact that he won 68 of the 76 matches by knockout.
However, as far as net worth is concerned, this Summer Olympics gold medal winner earned it not because of his boxing career, but because of his profession as a business tycoon. In 1994, he began advertising the George Foreman Lean Mean Fat-Reducing Grill. Within five years, the product became so sought-after that he sold the naming rights for a staggering 138 million dollars. It was this entrepreneurial move that caused his net worth to shoot up—something his professional sports career could never fetch him.
Another fact about Foreman that is indeed fascinating is the kind of names he has chosen for most of his children. His five sons are all named George—George Jr, George III, IV, V and VI. Two of his daughters are named Freda George and Georgetta. To counter those who laugh at his weird choice of nomenclature, Foreman retorts, "If you're going to get hit as many times as I've been hit by Mohammad Ali, Joe Frazier, Ken Norton, Evander Holyfield - you're not going to remember many name".