Abraham Lincoln Quotes
American President.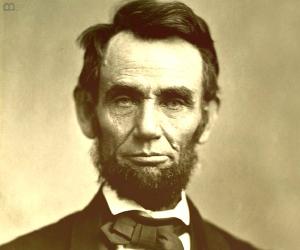 Birth Place
Hodgenville, Kentucky, United States
Death Place
Petersen House, Washington, D.C., U.S.
The 16th President of the United States of America, Abraham Lincoln is considered to be one of the finest examples of leadership and is admired by millions even today. He did not have an easy childhood as he had witnessed many upheavals in the early stages of his life. This eminent leader received formal education for a period of about 18 months and later emerged as a self taught lawyer. The book "Commentaries on the Laws of England" written by the famous author William Blackstone helped Lincoln prepare himself for a career as a lawyer. By the age of 22, Lincoln even practised law regularly before entering the political arena. Lincoln excelled as a leader and his views were believed to be way ahead of time. He even rescued the country from the clutches of slavery, by abolishing this heinous practice. These are things which almost all of us know about Lincoln, but apart from being a remarkable leader, this president was also known by many for his impeccable sense of humor. It is believed that the former president amused people with his story-telling skills and was too spontaneous in irony, satire and humor. One such instance was a speech during which American politician Stephen Douglas said, "When I behold my honourable opponent," I am reminded of the Holy Writ where it says, "How long, O Lord, how long." "To this jibe, Lincoln remarked, "When I behold my honourable opponent, I, too, am reminded of the Scripture where it says, "The wicked shall be cut short in his day." While his anecdotes do not cease to amuse the masses, Abraham Lincoln quotes never fail to inspire us.