Sun Tzu Quotes
Ancient Military General, Strategist & Philosopher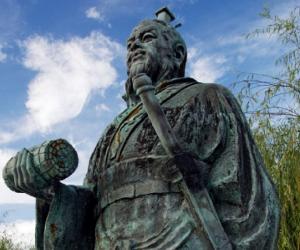 He who is prudent and lies in wait for an enemy who is not, will be victorious.

For them to perceive the advantage of defeating the enemy, they must also have their rewards.

If you know the enemy and know yourself you need not fear the results of a hundred battles.

For to win one hundred victories in one hundred battles is not the acme of skill. To subdue the enemy without fighting is the acme of skill.
All warfare is based on deception. Hence, when able to attack, we must seem unable; when using our forces, we must seem inactive; when we are near, we must make the enemy believe we are far away; when far away, we must make him believe we are near

Confront them with annihilation, and they will then survive; plunge them into a deadly situation, and they will then live. When people fall into danger, they are then able to strive for victory.

If you are far from the enemy, make him believe you are near.

All men can see these tactics whereby I conquer, but what none can see is the strategy out of which victory is evolved.

In the practical art of war, the best thing of all is to take the enemy's country whole and intact; to shatter and destroy it is not so good.

If our soldiers are not overburdened with money, it is not because they have a distaste for riches; if their lives are not unduly long, it is not because they are disinclined to longevity.

Know thy self, know thy enemy. A thousand battles, a thousand victories.

Regard your soldiers as your children, and they will follow you into the deepest valleys; look on them as your own beloved sons, and they will stand by you even unto death.

Strategy without tactics is the slowest route to victory. Tactics without strategy is the noise before defeat.

Prohibit the taking of omens, and do away with superstitious doubts. Then, until death itself comes, no calamity need be feared.

Now the reason the enlightened prince and the wise general conquer the enemy whenever they move and their achievements surpass those of ordinary men is foreknowledge.

The quality of decision is like the well-timed swoop of a falcon which enables it to strike and destroy its victim.