Reese Witherspoon Quotes
Actress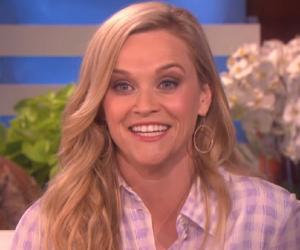 Spouse
Jake Gyllenhaal, Jim Toth, Ryan Phillippe
Education
Stanford University, Harpeth Hall School
One Saturday in May 2015, the 'Legally Blonde' star Reese Witherspoon was hosting the popular American TV show 'Saturday Night Live'. This celebrity announced that a person she fondly referred to as "the love of my life" would be joining her. Contrary to what most people were assuming, this special person turned out to be her mother, Betty Witherspoon and not husband, Jim Toth.
As Betty joined the mothers of other ensemble stars to participate in the sketches, each and every cast member including Reese had to apologize for something they had done as kids. The actress confessed, "OK, this is bad guys, but Mom, I'm really sorry that that one time in high school, I told you that I was going to go sleep over at Ashley's house, but instead, I checked into a hotel with my boyfriend. But then I felt so guilty, that I left and went back to Ashley's house. Do you forgive me?" Betty replied, "Of course, Sweetheart. And now me and the other moms have something we want to apologize for. We're sorry that we're about to show a bunch of home videos of you kids."
This episode of 'Saturday Night Live', which was the second occasion Reese presented the show, showed the world a fun side of the acclaimed actress, which we don't get to see too often.