Quentin Tarantino Quotes
Fimmaker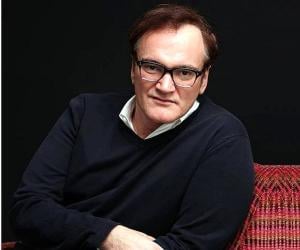 Education
Narbonne High School
Known for films such as 'Reservoir Dogs' and 'Django Unchained', director Quentin Tarantino is an institution of cinema himself. Apart from his movies, most of which have attained cult statuses, millions around the world are baffled by some interesting episodes from Quentin's real life too.
So, here's a question to all the fans of Tarantino and 'Pulp Fiction', do you remember the cherry-red car which Vincent Vega (actor John Travolta's character) used in the movie? That elegant looking automobile was actually owned by the astute filmmaker himself and probably this machine inspired the dialogue "You don't fuck with another man's vehicle. It's just against the rules." However, someone did mess with this prized possession of Tarantino in 1994, the year 'Pulp Fiction' was filmed. Shockingly, the car was stolen from the set, leaving Quentin quite worried
And going against the famous line from the flick was perhaps not a good idea for the culprits, since the car did find its way back to its original owner. After about 20 years, this 'Chevrolet Chevelle Malibu' was recovered during an investigation by Sheriff's Deputy Carlos Arrieta, after he noticed something fishy about two men with the car. On further enquiry into the matter the officer found that there were two vehicles by the same unique identification number; one belonging to Oakland which was registered and the other from Victorville which did not have any records. His investigation led to unveil that this was the same car which Tarantino lost years ago.