James M. Barrie Quotes
Writer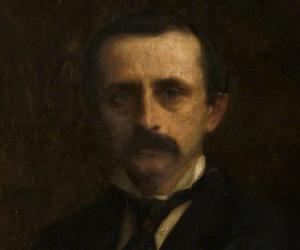 Birth Place
Kirriemuir, Angus, Scotland
Death Place
London, England
Education
Glasgow Academy, Forfar Academy, Dumfries Academy, University of Edinburgh
For kids, Peter Pan has always paved the way for slipping into a land of dreams, fantasy and the unknown. But did you know these riveting facts about the story or its creator, J.M. Barrie?
Peter Pan, the boy who wouldn't grow up, was first introduced in a novel for adults, titled 'The Little White Bird'. It was only two years later in 1904, when Barrie produced a play, that the character gained more prominence.
We all know Peter Pan as 'The Boy Who Wouldn't Grow Up'. However, the creator's first choice for a subtitle was 'The Boy Who Hated Mothers'. This was rejected by the publisher and that is when the new subtitle prevailed.
Barrie was quite an eccentric character with millions of short anecdotes being recollected about his quirky idiosyncrasies. For one, he had formed a celebrity cricket team, with players such as H.G. Wells, G.K. Chesterton, A.A. Milne, Jerome K. Jerome and Arthur Conan Doyle.
This exceptional writer always preferred ordering Brussels sprouts for his lunch. The reason? Well, it wasn't so much because sprouts are healthy. Instead, for Barrie, the word gave him pleasure while articulating and he looked at every possible opportunity to pronounce Brussels sprouts.
If you thought 'Neverland' and the name 'Wendy' was created by Barrie, you are gravely mistaken. Wendy had always been there as a pet name for Gwendolyn or sometimes even used for boys. However, it was with the character of Wendy Darling in Peter Pan that the nomenclature became popular. Neverland too was a word first used by a Sydney publication in 1892, and later played upon by the author.