Elizabeth I Quotes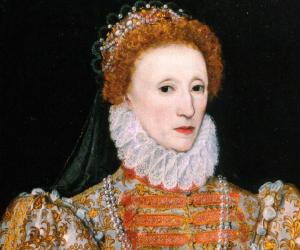 Birth Place
Palace of Placentia, Greenwich, England
Death Place
Richmond Palace, Surrey, England
Right from the day Elizabeth held the reins of her kingdom, the question about who she will marry started doing the rounds. However, contrary to people's expectations, she never tied the knot and was the last scion of the 'Tudor' dynasty. Also referred to as 'The Virgin Queen', historians believed that she never married in order to hide her inability to conceive.
However, it has been claimed that the monarch dated many men until she was 50. Apparently, the last man Elizabeth romanced was Francis, the Duke of Anjou, whom the Queen fondly referred to as 'Her Frog'. It was noticed that once their relationship began, the lady in power started wearing frog-shaped earrings, probably as a symbol of their love.
Many opine that the Duke, who was 22 years younger to her, didn't mind being teased by Elizabeth in this manner and apparently he loved it. The queen is always remembered as a lady who was fond of beauty products. It is said that she used to heavily rely on these cosmetics, which made her look ghostly fair.
Since it was a fashion statement at that time, people felt that make-up made Elizabeth seem extremely attractive. Actually, the fact was that she used it to hide the scars on her face that were caused by the epidemic Smallpox that she was affected with. This lady, who held the reins of her kingdom for about 44 years, spoke many languages such as English, Latin, Greek, Italian, French, Spanish, Welsh, which speaks volumes about her memory and grasping power.