Osama bin Laden Quotes
Terrorist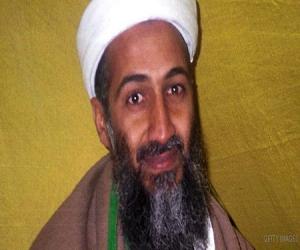 Father
Mohammed bin Awad bin Laden
Spouse
Amal al-Sadah, Khadijah Sharif, Khairiah Sabar, Najwa bin Laden, Siham Sabar
Things Bet You Didn't Know about Osama bin Laden
Osama bin Laden's father strived hard to make ends meet, until he got acquainted to the royal family of Saudi Arabia and turned Billionaire overnight.
He despised music and did not prefer being a part of public gatherings. One of his associates recalled that bin Laden had once said, "Music is the flute of the devil." However, Laden was apparently a fan of singer-songwriter Whitney Houston, and according to sources, he even wanted to marry her.
According to sources, the 'Al-Qaeda' leader owned a large plantation in Abottabad where Marijuana was cultivated along with vegetables like potato and cabbage.
This one might come as a surprise to those who are only aware of Osama's notorious side. The 'Al Qaeda' leader was apparently a great patron of soccer and was a staunch supporter of the renowned English club 'Arsenal'.
After his death, the members of an American intelligence agency recovered a few hard drives belonging to Laden, which apparently consisted of a massive pornography collection.
He was fascinated by cowboys and aspired to become one. Apparently, he owned over a dozen stallions and while riding them, Osama would wear a cowboy hat and shoot like the way the fictitious cowboy characters he saw on television would.
He was always prepared to escape from the clutches of law and his preparedness included sewing money and phone numbers to his attire.